| The Real World Homecoming: New York: Season 1 | Murder Among the Mormons: Season 1 | For Heaven's Sake: Season 1 |
| --- | --- | --- |
| | | |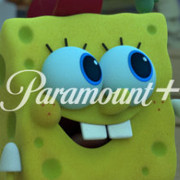 Find a list of the best recent and upcoming film and TV titles added to the Paramount+ streaming service.
1.

PEN15: Season 2

The 14-episode second season split into two halves (the second half will premiere in 2021) finds Anna (Anna Konkle) and Maya (Maya Erskine) back in middle school as they try to fit in while attending parties, school plays and sleepovers.

2.

It's a Sin

The five-part miniseries written and created by Russell T Davies is set in the early 1980s where five friends (Olly Alexander, Omari Douglas, Callum Scott Howells, Lydia West and Nathaniel Curtis) move to London and find their lives forever changed by HIV/AIDS. [Premiered originally in the UK on Channel 4 on 22 Jan 2021 and in the US on HBO Max on 18 Feb 2021]

3.

Save Me (2018): Season 2

Nelly's search for his daughter Jody leads him to the wife (Lesley Manville) of a man last seen auctioning off young girls in the second season of the series created by Lennie James. [Premiered originally in the UK on Sky Atlantic on 1 Apr 2020 and to air on Peacock on 5 Nov 2020 under the title Save Me Too]

4.

Painting With John: Season 1

John Lurie reflects on life and the lessons he's learned as he paints at his home in the Caribbean.

5.

Elizabeth Is Missing: Season 1

80-something Maud (Glenda Jackson) has Alzheimer's and is convinced her best friend Elizabeth (Maggie Steed) has vanished in this adaptation of Emma Healey's novel of the same name by Andrea Gibb. [Premiered originally in the UK on BBC One on 8 Dec 2019, airs in the US as a part of PBS' Masterpiece in 2021]

6.

The Black Church: This Is Our Story, This Is Our Song: Season 1

The four-hour, two-part miniseries hosted by Henry Louis Gates, Jr. explores the history of black churches that began when slaves were brought from Africa to the Americas.

7.

The Crown: Season 4

The fourth season features the arrival of new Prime Minister Margaret Thatcher (Gillian Anderson) and Lady Diana Spencer (Emma Corrin) starting her journey to becoming Princess Diana.

8.

Between the World and Me

The HBO special based on the 2018 adaptation and Apollo Theater staging of Ta-Nehisi Coates' book about white supremacy in America features readings from Coates' book, animation, documentary footage and archival footage.

9.

I Hate Suzie: Season 1

The life of former teen pop-star-turned-actor Suzie Pickles (Billie Piper) is turned upside down when her phone is hacked and compromising photos are leaked in this dramedy created by Lucy Prebble and Piper. [Premiered originally in the UK on Sky Atlantic on 27 Aug 2020; in the US on HBO Max on 19 Nov 2020]

10.

The Good Lord Bird

A young slave named Onion (Joshua Johnson-Lionel) becomes a part of John Brown's (Ethan Hawke) family, interacting with other abolitionists like Frederick Douglass (Daveed Diggs) and eventually the 1859 raid of the Army depot at Harpers Ferry in this limited series adaptation of James McBride's novel of the same name.